CESJ Symposium: February 9 from 1-4: How Discrimination And Disparities Impact Children And Teens: Research On Ethnicity, Social Class, And Sexual Orientation
Date:
02/09/2018 -

1:00pm

to

4:00pm
Speaker(s) / Presenter(s):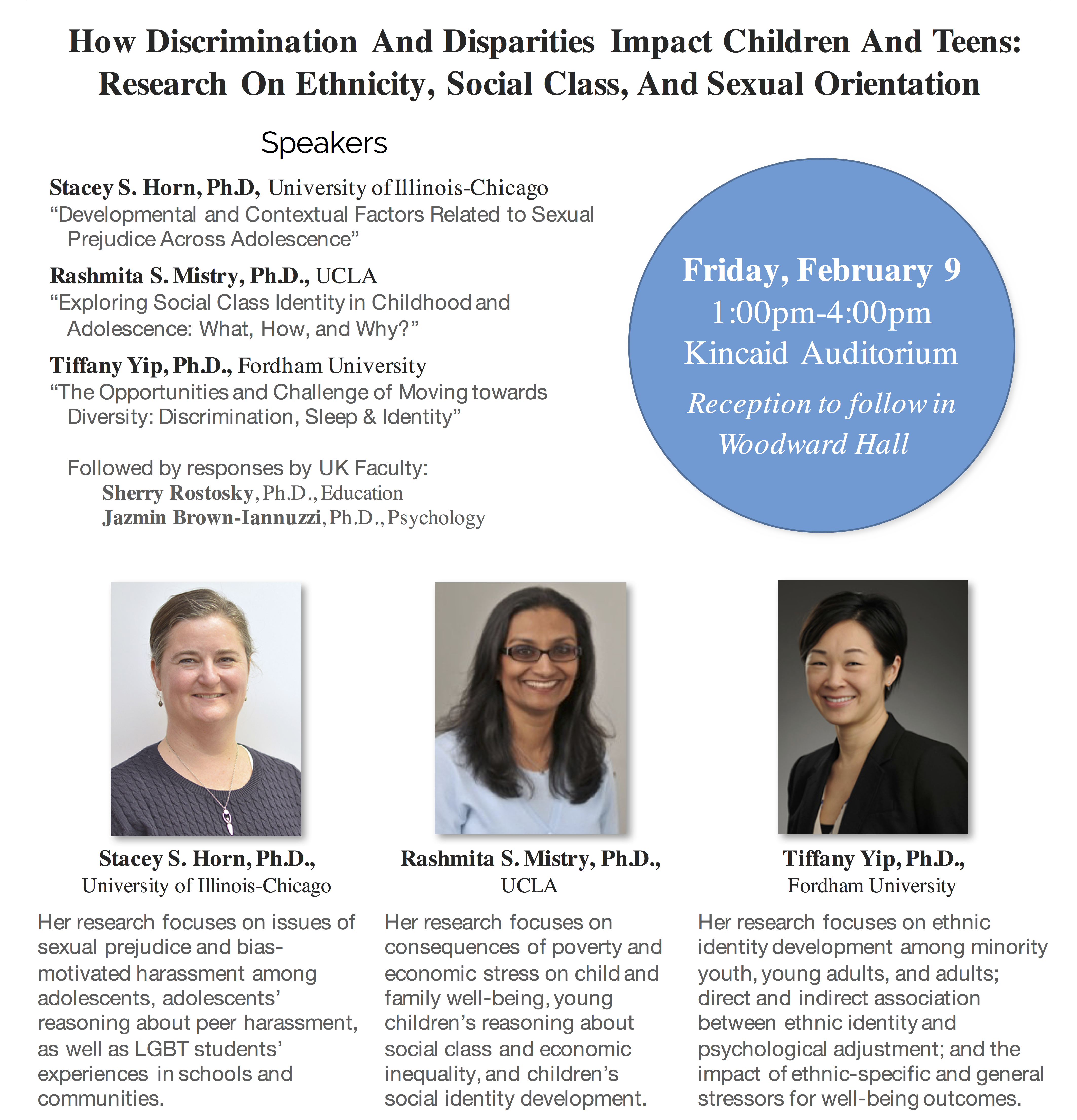 Schedule:
Each talk will be around 50 minutes, with up to five minutes of clarification questions. 
Symposium
1:00-1:50 Stacey S. Horn, Ph.D, University of Illinois-Chicago 
Developmental and Contextual Factors Related to Sexual Prejudice Across Adolescence
1:55-2:40 Rashmita S. Mistry, Ph.D., UCLA
Exploring Social Class Identity in Childhood and Adolescence: What, How, and Why?
2:45-3:30 Tiffany Yip, Ph.D., Fordham University
The Opportunities and Challenge of Moving towards Diversity: Discrimination, Sleep & Identity
Commentaries
Directed question to the entire panel
Open Q&A
Reception 
4:00 - Woodward Hall
Please see the attached flyer for more details.
We hope to see you all there!